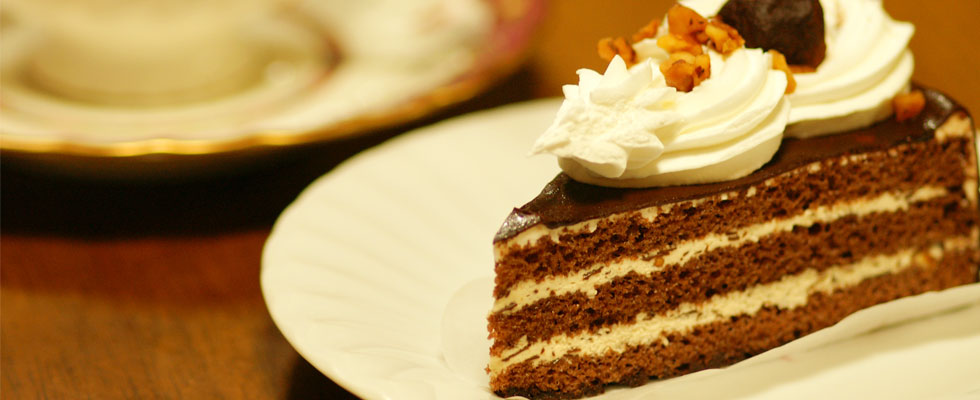 Cakes
CLASSIC CAKESUbe / Pandan / Chocolate / Vanilla / Mocha 
Price
7 X 11 Rectangular Cake NON DAIRY
(32 Servings of 1.5 x 2 portion)
$37.50
9 X 13 Rectangular Cake NON DAIRY
(54 Servings of 1.5 x 2 portion)
$ 47.50
12 X 16 Rectangular Cake NON DAIRY
(70 Servings of 1.5 x 2 portion)
$ 65.00
7 X 11 Rectangular Cake REAL BUTTER(32 Servings of 1.5 x 2 portion)
$ 52.00
9  X 13 Rectangular Cake REAL BUTTER
(54 Servings of 1.5 x 2 portion)
$ 87.00
12 X 16 Rectangular Cake REAL BUTTER
 (70 Servings of 1.5 x 2 portion)
$ 114.00
9 " Round Cakes 
$
10 " Round Cakes 
$
12 " Round Cakes 
$
16 " Round Cakes 

$

18 " Round Cakes 
$
Mocha Roll
$  whole , $  half
Ube RollUbe Macapuno Roll
$  whole , $  half, $ whole , $ half
CAKE FOR ALL OCCASIONS:
Cake Flavours: Ube, Pandan, Chocolate, Vanila, Mocha.
Macapuno added: 5.00.  Prices are for light colored plain buttercream icing with buttercream flowers.
Toppers (Character Cakes) & Custom Decors are extra. Starts at 15.00
Add 5.00 for scripts longer than 4 words.
Minimum 2 weeks notice on Custom Buttercream Cakes.
Specialty Cakes are also available.
Square and Round Cakes are also available. Please inquire.